Tips for removing background of an image
it's an important thing for a graphic designer or others how to remove background in an image. Photoshop is the all time and most popular application for the purpose of graphic design. photoshop is all time favourite for photographers. There are several ways in photoshop but in this we can discuss about some easy methods.

1. Using layer style
2. Magic wand tool
3. Magic Eraser tool

Using Layer style
We can easily remove the background using layer style. The background of the image should be solid color to get it correct. For example, suppose you have a tree with a background. Cutting down a tree is not an easy task. Is complicated. Using the layer style you can very easily remove that. I will explain it step by step
1. Open the image to photoshop.
2. After that go to layer panel (it get from window menu in the menu bar).
3. There you can see image layer.
4. Double click on that.
5. It will go to a new window called layer style.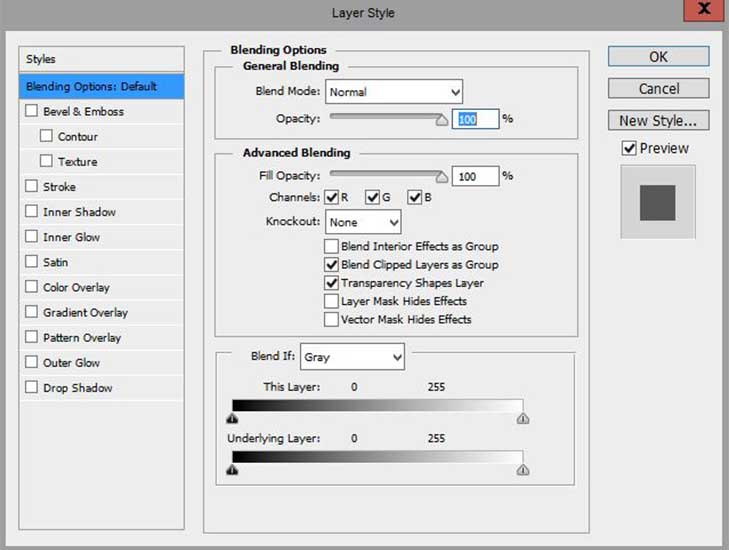 6. In there blending option-default-go to the bottom of this area. There is a slider called "This layer".
7. Just sliding from right to left .
Then you can see the magic background is slowly erasing. One more thing i will remember you this trick work only in the solid background
Magic Wand Tool
Magic Wand is the most based tool if you are a beginner in Photoshop. This tool will make our job much easier. Magic wand works in a color based. All you have to do is hit 'w' on the keyboard and the tool will be activated and then just click on the area where we want to delete something. If we click on any color with the tool, the area where that color appears will be selected as complete. Just press Delete. Actually this tool is for selection purpose.
Magic Eraser
Magic Eraser is a tool that can be deleted a little more easily than Magic Wand. What the Magic Wand Tool does in two steps, we can do in one step, selection and deletion. Just click on the area where you want to delete it. That's enough. But the perfection of the cut may not be good. Press E to pick up the Magic Wand tool. Then in the tool box you will see that the Eraser tool is active. Just click on the active tool and you will see the magic eraser inside.
There is a lot of other tools are available in photoshop like pentool. Pentool is the most powerfull tool in graphic designing field. if you want good accuracy in cutting then you can use pentool also.