Explain Major Difference between web Designer and Developer
Before I talk about the difference between web designing and web development, let me tell you something. Most of the people have a mindset of learning a technology and build a career from that. Learning a good technology is like buying a job with a good salary. Ok now i will tell you it in a very simple way that will help.
A web designer is someone who designs the user's view of a web application or website. If you think creatively and know how to design, you can definitely become a web designer. A web developer is someone who manages all the functionality of a web application or website, which is an invisible aspect to the user.
Next we need to know what it takes to be a web designer or web developer. Once you have studied, let's see what its job prospects are. Let us first go into web designing.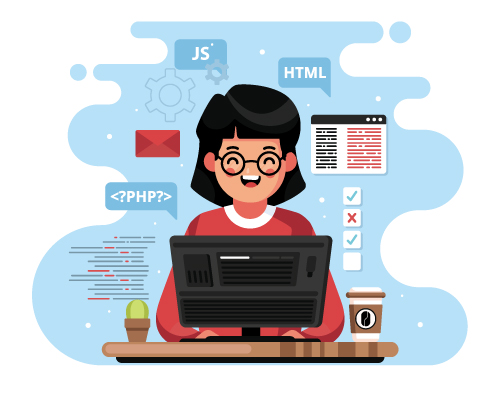 What are the basic technologies that a web designer should know?
These are just some of the goal setting shareware that a web designer should know. This is not a tough thing to do, but it's easy to learn. HTML is a markup language. HTML is the basis of any website, no matter how it large. CSS technology is used to make the website in html language more attractive. If you look at the old websites, they are all very static. CSS was brought in to overcome it. With the advent of css came more beautiful hands for websites. It's about giving the user experience more via responsive designs. The updations in this programming languages also leads to changes in
web design trends
. JavaScript is a programming language used on the client side. Web pages can be made more interactive with JavaScript.
For a web designer, designing the layouts first may be done using any graphic designing software.
The most commonly used softwares are listed below
Adobe XD
Photoshop
Illustrator
After designing the overall pages, we will move on to coding. Here we convert the above design into website pages using HTML, CSS and javascript. We can use any advanced text editor for coding. If you are an expert in these languages, you can learn more about framework. Nowadays companies mostly use frame works. These are the most commonly used frame works on the front end designing.
Bootstrap
Angular.js
vue.js
svelte
jquery
react
You can do web design faster by using frameworks.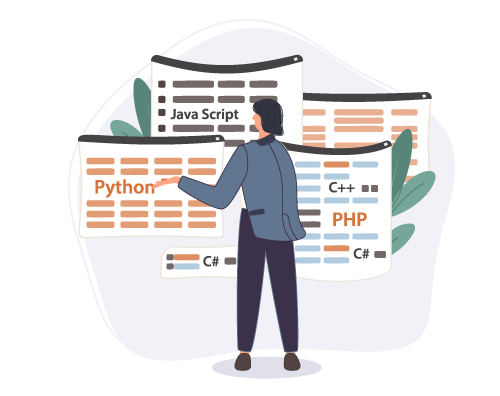 Now when it comes to web development, we can create dynamic websites. An example of dynamic functionality is website login, api integration, data collection etc. Here's a little bit of coding compared to web development in terms of web designing. This is the code that is executed on the server side. The interaction between the front end and the back end is possible through the backend languages. The main languages that are used in web development.
Php
Python
C++
Node js
Ruby
Php and python are the most used languages today. Node .js is a language that is becoming popular.
Frameworks used in web development.
Laraval
Codigniter
DJango
Rails
Express
Comparison between web design and web development
| | Web Designing | Web Development |
| --- | --- | --- |
| Coding | Low level coding | High level coding |
| Software knowledge | Html, css , javascript, knowledge in graphic design software is add-on | Php, python, c++, node js, Ruby |
| User experience | Get through web browsers | Interaction through different functionalities via front end design |
| use | Creating static web pages | Creating dynamic web pages and web applications |
| Salary level | Starting 15k – 20k | 23k- |
| Frame works currently used | bootstrap , angular.js, vue.js, svelte, jquery, react | Laraval, codigniter, DJango, Rails, Express |
| Creative level | Need some creative ideas and skills | No need for creative skills only need technical knowledge |
| Job opportunity | yes | yes |
| Roles | Need to visualize how the site will look like . Design web layouts, visual design, Basic Graphical design. Developing responsive pages from scratch. Provide a good impression to the client. | Create interaction with client and backend technologies using existing languages. Manage database to collect necessary information from client, manage routing, security and other functionalities |
Web designing and development are two areas where there are a lot of job opportunities these days. If you have a base, you can easily learn all these from online medias without going any institutes. Choose and study any area according to your taste. Web development pays more than web designing and also you can do a lot of freelance works. I hope you have understood the difference between the two through this writing.